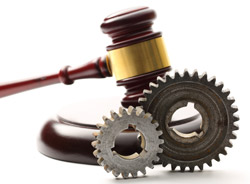 After lenders and their technology providers spent much of 2015 implementing the TILA-RESPA integrated disclosures, forthcoming compliance audits and a government-sponsored enterpriseplan to start collecting data from the new forms will tell if those efforts truly paid off.
Lenders are also looking ahead at other technology initiatives to bolster their competitive advantage at a time when more purchase originations are expected to take a larger share of overall mortgage lending.
"TRID was like the story of the century because it had such an impact on technology, process and regulatory compliance. The story in 2016 will be auditing that compliance," said Tim Anderson, director of eServices at Torrance, Calif.-based document technology provider DocMagic.