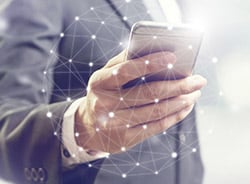 Milestone results from increased adoption of several DocMagic technologies
TORRANCE, Calif., Jan. 24, 2018 — DocMagic, Inc., the premier provider of fully-compliant loan document preparation, regulatory compliance and comprehensive eMortgage services, announced that it has processed more than 300 million mortgage-related electronic signatures.
This milestone achievement is the direct result of increased adoption of several DocMagic technologies that feature its comprehensive eSigning platform, which can be accessed as a software-as-a-service (SaaS) or on-premise enterprise platform. Each of DocMagic's digital platforms reports a significant increase in volume, which the company attributes to lenders' growing need to prove a TRID-compliant, 100 percent paperless mortgage process.