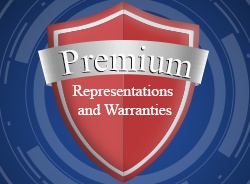 Press Release:
DocMagic puts its money where its mouth is with the most far-reaching compliance guarantee of its kind in the mortgage industry
TORRANCE, Calif., Feb. 16, 2016 -- DocMagic, Inc., the premier provider of fully-compliant loan document preparation, compliance, eSign and eDelivery solutions, today announced the development of an extensive set of new reps and warrants for its calculations, documents and data, which provides peace of mind to lenders when it comes to compliance with the TRID rule.

The greater risk of civil liability under the new TRID disclosure requirements means lenders and investors may face liability for incorrectly completing various sections on the TRID disclosures. With DocMagic's TRID-ready systems and now the Premium Compliance Guarantee, DocMagic has implemented a solution that mitigates lender risk of non-compliance. With the Premium Compliance Guarantee, the Loan Estimate and Closing Disclosure are guaranteed to be accurate and complete.