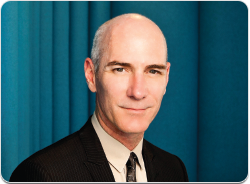 By Dominic Iannitti
Many paths exist for lenders to adopt mobile mortgage technology.

No one that deals with consumers in any industry can doubt the power of mobile technology. Mobile has been fully embraced by the majority of Americans and the result is quite visible. Just look at computing equipment sales in this country — PC shipments are down, and tablets and smartphone sales are skyrocketing. People want to take their computers with them wherever they go and they expect the companies they do business with to keep pace.
While the mortgage industry has perhaps avoided this shift for a time — probably due to the complexity of the industry itself and its software — the writing's on the wall. As consumers dive deeper into mobile, lenders will have to find a way to do business with them in new ways. As lenders explore this new requirement, they will do well to consider a few key points, issues that they will face as they begin to interact with borrowers in the mobile environment.