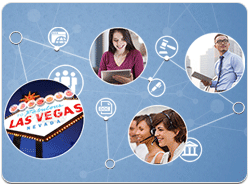 Technology. Innovation. Service.
MBA's Annual Convention & Expo
October 19-22 | Las Vegas, NV
Stop by booth #321 or schedule a meeting to experience the magic of new Mobile Technology, Integrated Disclosure Demonstrations and New Construction Documentation. DocMagic is proud to celebrate its 25th year of continual innovation in providing end-to-end Document Production, Electronic Delivery, Execution and Compliance Solutions for the Mortgage Industry.