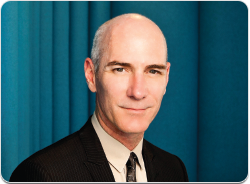 Interview with Dominic Iannitti, President and CEO, DocMagic, Inc.

New compliance requirements don't typically inspire the most innovative technology enhancements in the mortgage industry. But the upcoming overhaul of borrower disclosure forms has created an opportunity to re-engineer the way lenders and title companies execute mortgage closings, according to Document Systems Inc. CEO Dominic Iannitti.
The Consumer Financial Protection Bureau's proposal to combine the final Truth in Lending Act disclosure and HUD-1 settlement statement into one document also includes a provision requiring delivery of this new "Closing Disclosure" three days prior to loan closing—which Iannitti says opens the door to provide additional disclosures at the same time.
"We're seeing this particular new chapter in the workflow as being a great opportunity to deliver more of the closing documents upfront, perhaps even allowing for a complete review at that same three-day mark," he said.