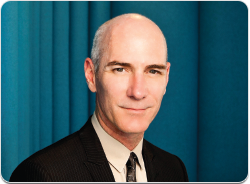 By Dominic Iannitti
President and CEO, DocMagic, Inc.

Lenders that are still operating in a paper-based world will be hard-pressed to survive.
In the early days of the mortgage industry, there were no document preparation companies, as this type of service simply wasn't required. However, over the past three decades, document preparation has become vitally important - some would argue critical - in order to ensure smooth lender operations. Let's take a guided tour of the evolution of loan document production and delivery.
The early days
The mortgage industry grew out of community building, local loan associations and farm lending, supported by the federal government, with the goal of expanding homeownership. In those days, home lending was like every other aspect of real estate: It was local. There were no national lenders - and those lending for real estate were funding deals from deposits and holding them in portfolio. However, there were a few institutions large enough to require help putting the paperwork together for a home loan.