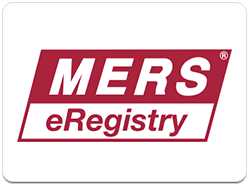 Press Release:
Company joins select group of vendors that can use industry standard eNote registry
TORRANCE, Calif., Feb. 17, 2015 -- DocMagic, Inc., the leading provider of fully-compliant loan document preparation, compliance, eSign and eDelivery solutions for the mortgage industry, announced that the firm has now completed its integration with the MERS® eRegistry, making it one of only a few industry vendors to integrate with the widely used system.
Launched in 2004, the MERS® eRegistry is the legal system of record that identifies the owner or holder (Controller) and custodian (Location) for registered eNotes and provides greater liquidity, transferability and security for lenders, according to MERSCORP Holdings, Inc. It was created in response to demand by the mortgage industry for a system to satisfy certain safe harbor requirements under the Uniform Electronic Transactions Act (UETA) from 1999, and the Electronic Signatures in Global and National Commerce Act (E-SIGN) from 2000.