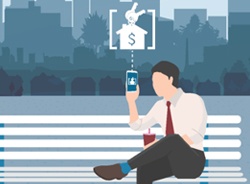 Written by Nathan Batts
The mortgage process is time-tested and ancient. While there has been considerable innovation, such as in the ability to shop for rates and apply online, many facets of the mortgage process have remained essentially unchanged. Paper and ink signatures continue to dominate transactions, closings are face-to-face, many documents are mailed, and filings with a local land records office are often still done in person.
With wholesale transformations occurring everywhere in the banking business, we are at a critical point when changes in both technology and the law underpinning transactions are combining to bring about a new advancement for the mortgage industry. Electronic mortgages are positioned to transition from pilot project initiatives to routine occurrences and finally the new norm. In this article, the focus is on providing a high level explanation of these transactions and how the changes will benefit customers, financial institutions, and other market participants.