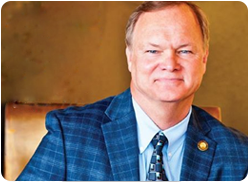 TRID went live on Oct. 3. Some industry analysts say one consequence of the new consumer-disclosure rules will be that paperless eMortgages will become standard in the post-TRID world. Tim Anderson, director of eServices for DocMagic, spoke to Scotsman Guide News on why the regulations and consumer preferences might inevitably push the industry toward a paperless mortgage.
How would you define an eMortgage?
My definition of an eMortgage is a full and complete paperless process from initial loan application all the way to closing.
Why is it difficult from a technical standpoint for mortgage lenders to cross over to paperless?
You are dealing with so many different parties from application to closing and also to investor delivery. Everybody has got to sign off on an electronic process and agree to it. That has been part of the problem. The majority of the steps have all been automated by various partners, like notary, title and closing and [document preparation]. The major obstacle is that you still have to get the investor to buy it. That is the last barrier to adoption. You have [Fannie Mae] and [Freddie Mac], but most of the mid-tier guys don't sell direct to Fannie and Freddie. They sell to Chase, [Wells Fargo] and others. Until they start buying eNotes, it is still going to be limited adoption.
Read More...