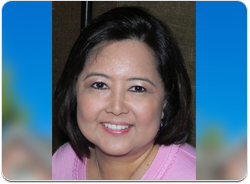 By Melanie Feliciano
ESRA Executive Board Member; and
Chief Legal Officer,
DocMagic, Inc.
As longtime members of Electronic Signature and Records Association (ESRA), DocMagic is proud to be a sponsor of this year's eSignRecords2016 Conference. Coming November 2-3 in Washington D.C., this year's signature event will take place at the iconic Ronald Reagan Building and International Trade Center.
I encourage you to take the opportunity to attend this special event. ESRA's annual conference continues to be a unique platform for organizations across a wide variety of industries to meet and exchange ideas, best practices, and unified strategies in the electronic signature and digital transaction arena.