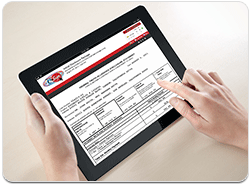 DocMagic Inc. has announced that its eSign and eDelivery process has been approved by New Penn Financial to deliver compliant initial disclosures for approved correspondent lenders who sell their production to the mortgage company.
"Helping correspondent lenders grow their businesses while reducing their compliance risk is something we do well," said Dominic Iannitti, president and CEO of DocMagic. "We're very pleased to introduce our existing customers to New Penn Financial as an investor for their loans and look forward to providing our services to their existing correspondents, including our secure eSign, electronic document technology and industry-leading legal compliance services."
As part of the relationship, DocMagic will provide New Penn Financial's investor initial disclosure packages with DocMagic's secure eSign service.