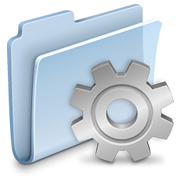 Press Release: TORRANCE, Calif.--October 29, 2012--DocMagic, Inc. has successfully customized and integrated its loan origination and package compliance solutions for the benefit of the more than 200 correspondent bank customers of Merchants Bank, NA., Winona, Minnesota.
DocMagic gave Merchants Bank the ability to control both loan programs and loan packages in a customizable pull-down menu, allowing their correspondent banks to select both the right program and product. Prior to this, Merchants Bank needed to review loan packages for discrepancies and then order missing reports and documents during a lengthy review process. Now, Merchants Bank can be assured that the documents delivered are the right ones, regardless of where the loan originated.
Previously, Merchants Bank was forced to review a complex list of required documents from a long list of correspondent banks using a variety of loan origination software. The result was a process of checking and double-checking each and every loan package for required documents.