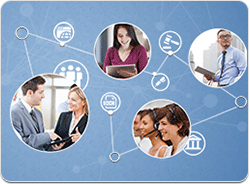 Technology. Innovation. Service.
D+H Connections User Conference
August 25-28 | Orlando, FL
Stop by booth #6 or schedule a meeting to experience the magic of our new mobile technology, automated ATR/QM Compliance, and Income Verification Solutions. DocMagic is a proud D+H MortgageBot Platinum Sponsor and provides innovative end-to-end Document Preparation, Delivery and dynamic Compliance Solutions for the Mortgage Industry.