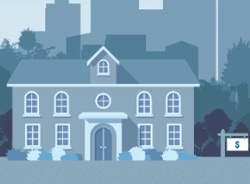 Written by Nathan Batts. This is the part 2 of a blog series. Click here to read part 1.
What is Driving the Transition
North Carolina is not the first state to begin offering electronic mortgages, but it is the first state in which the government has taken an active role in the development and rollout. The decision by the Secretary of State to begin a pilot project, convene various market participants together for a discussion, and form an advisory committee with the goal of developing best practices and standards now positions North Carolina to help form the national model for such transactions.
The groundwork began many years ago. The legal basis for digital signatures and documents has existed at the federal level, through such laws as the Electronic Signatures in Global and National Commerce Act (E-Sign Act), and at the state level in North Carolina, through such laws as the Uniform Electronic Transactions Act found in Article 40 of Chapter 66, since at least the year 2000. Similarly, North Carolina has had a structure for electronic recording and electronic notarization in place since 2005. The North Carolina structure includes safeguards such as a requirement that the electronic notary must be physically present with the borrower so as to protect against fraud or impersonation and duress.