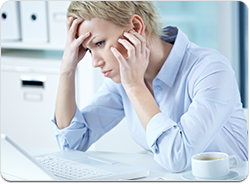 When it comes to mission-critical enterprise software, downtime just can't be tolerated, especially in the mortgage business.
Read More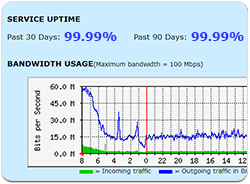 Press Release: Mission critical service providers must measure and deliver on the uptime promise. DocMagic does.
TORRANCE, Calif.—April 1, 2014—DocMagic, Inc., the leading provider of fully-compliant loan document preparation, compliance and eDelivery solutions for the mortgage industry, announced today that more of its customers are expressing concern with the reliability of their mission critical technology systems and asking for more information about system uptime from their vendors. DocMagic has maintained these stats for its own company for many years and publishes its status, including uptime, processing time and bandwidth, in real time, on its website at: https://www.docmagic.com/webservices/status/main.jsp.
"We've always shared our uptime record with our customers because it's just so important," said Dominic Iannitti, CEO of DocMagic. "With uptime typically between 99.99 and 99.999%, our clients never have to worry about having access to the documents and compliance tools they need to close their loans. This type of uptime is not only possible, it's critical to the fundamentals of mortgage lending. Companies that take customer service seriously do a good job of achieving the 99.99%+ uptime metric."
Read More