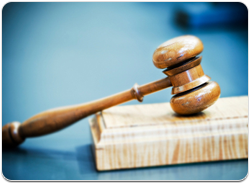 By Melanie Feliciano
More than a month after the January 2014 implementation date of the Dodd-Frank Act's rules, many in the industry still have questions about how fees and charges paid by a third-party (a third-party is a party other than the lender and the borrower), including the seller, should be treated for the purposes of calculating Section 32 and Qualified Mortgage (QM) total points and fees.
In September of 2013, the Consumer Financial Protection Bureau (CFPB) issued a final rule amending, among other things, the Official Staff Interpretation (the "Commentary") for Section 32. A comment was added for paragraph 1026.32(b)(1) that states, "Under §1026.32(b)(1), points and fees may include charges paid by third parties in addition to charges paid by the consumer. Specifically, charges paid by third parties that fall within the definition of points and fees set forth in §1026.32(b)(1)(i) through (vi) are included in points and fees (emphasis added). In calculating points and fees in connection with a transaction, creditors may rely on written statements from the consumer or third party paying for a charge, including the seller, to determine the sources and purpose of any third-party payment for a charge." The Commentary then goes on to provide examples of charges that would, or would not, be included in points and fees.