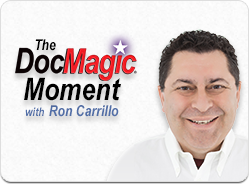 Recently, DocMagic announced a deeper integration with OpenClose, provider of an enterprise-class end-to-end loan origination system.
Read More...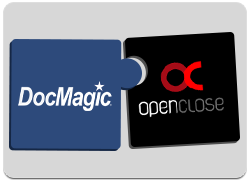 Press Release:
New interface is tightly embedded in OpenClose's LOS with full QM compliance
TORRANCE, Calif.—DocMagic, Inc., the leading provider of fully-compliant loan document preparation, compliance, eSign and eDelivery solutions for the mortgage industry, and OpenClose, an enterprise-class end-to-end loan origination system (LOS) provider, announced today that the two companies have established a new seamless integration. The integration allows users to access DocMagic's services, including its full compliance suite for QM and High-Cost loans, without ever having to leave OpenClose's LOS.
"Both DocMagic and OpenClose are very progressive, innovative technology companies that have engineered true software-as-a-service (SaaS) applications, which work very well together," said Dominic Iannitti, CEO of DocMagic. "We have many clients in common that can take advantage of our robust document system, eSigning and eDelivery functionality from within OpenClose. Establishing a tight, seamless integration with the LOS platform is a best practice that will serve our customers well."
Read More...