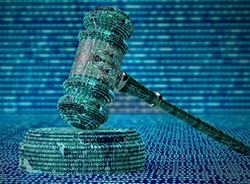 By Brian Hornea
Cybersecurity has become an increasingly pressing issue in all industries that store personal information, particularly after a cyber-attack in 2014 against JPMorgan Chase that compromised some 83 million accounts.
Protecting data has become a larger concern to mortg
age professionals in recent years as the industry has become more and more digitized—many mortgage loans now are completed electronically to where no paperwork is involved at all. On top of that, mortgage lenders collect more personal information on customers than any other sector in the financial services industry, making them prime targets for hackers.