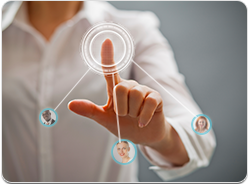 Press Release:
Phased testing approach with select clients enables DocMagic to perfect new solution
TORRANCE, Calif., June 24, 2015 - DocMagic, Inc., the premier provider of fully-compliant loan document preparation, compliance, eSign and eDelivery solutions, announced today that a group of clients have begun to test the features and functionality available within its new Collaborative Closing Portal, SmartCLOSE™.

The portal was made available to nearly 250 lenders last week to start working with the system and provide comments. The complete product will be rolled out in two planned phases as features are continuously added and the solution is enhanced.