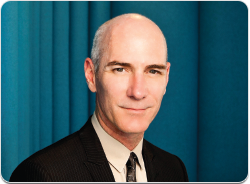 Dear Clients:
The holidays bring the opportunity to express our sincere appreciation for your business. During this season of celebration, I would like to personally thank you for the trust you have placed in DocMagic.
As we celebrate our 25th anniversary, allow me to go through a quick recap of some DocMagic milestones.
I remember way back to the beginning and our introduction of same-day turnaround for our Southern California clients. It wasn't long before we were delivering documents across telephone lines using 1,200 baud modems.
We developed the industry's first audit system which has grown to the comprehensive compliance audits and proven legal and regulatory expertise we are known for today.