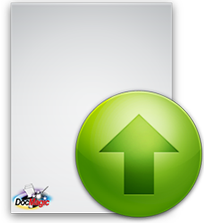 DocMagic introduced InkSign, the method for capturing wet signatures via the DocMagic eSign platform, in January, 2011.
While the method of faxing back documents that have been wet-signed by the borrower has been a success for InkSign, DocMagic recognizes that the use of facsimile transmission is waning while the method of scanning documents and emailing or uploading them is increasing in popularity. Accordingly, DocMagic has enhanced InkSign to enable borrowers to scan and upload wet-signed documents, if they prefer this method over facsimile transmission.
Here's how the scan and upload feature of InkSign works:
The borrower will be notified during the DocMagic eSign process that certain documents require the borrower's ink or wet signature and is prompted to print the subset of documents that must be wet-signed.
After the borrower signs the document(s), the borrower then scans them into a PDF file.
Once scanned, the borrower then uploads the wet-signed document(s) by clicking the "Upload" link in the DocMagic eSign screen.
The wet-signed documents are automatically incorporated with the other documents in the loan package that the borrower has signed electronically.
Note that facsimile transmission remains an option under InkSign.
Regardless of the method used for submitting signed documents back to the lender through InkSign (faxing or scan/upload), borrowers must always use the cover page that is generated together with the documents that the borrowers print for wet-signing.
If you have any questions regarding this InkSign enhancement, please contact DocMagic's Tech Support team.