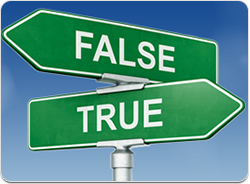 Join us Thursday, November 7th for a FREE webinar:
7 Myths of Document Preparation and How to Avoid them.
Not all doc prep companies are the same…far from it! Join us for this informative and entertaining FREE webinar and learn the truth behind some common document preparation myths:
1. All document preparation companies are the same.
2. My LOS provides compliant disclosures for free.
3. My closers know what documents are needed.
4. There's no real value in eSigning my documents.
5. I'm already complying with Dodd-Frank today.
6. My processors catch data entry errors.
7. I'm with a bank or credit union and predatory lending doesn't apply.
REGISTER NOW>

Find out the real truth behind current and compliant disclosures, the real value of eSigning documents, and the very real costs of data entry errors. This FREE webinar is designed to help you understand and implement some of DocMagic's best practices to improve workflows and efficiency.
Presenters:


Chief Legal Officer
Melanie joined DocMagic, Inc., in October, 2004, as Assistant General Counsel and became DocMagic's Chief Legal Officer in June, 2010. Melanie manages the Legal and Compliance Department; serves as Editor-in-Chief of DocMagic's monthly, electronic compliance newsletter, The Compliance Wizard; oversees, negotiates and prepares various agreements involving DocMagic's customers and strategic partners; manages DocMagic's risk; and handles legal matters relating to DocMagic's business operations. Melanie also supports DocMagic's Chief Compliance Officer, Laurie Spira, and the rest of the Compliance Team with respect to DocMagic's compliance products and services.

Ron Carrillo, Training & Education Supervisor
Ron Carrillo joined DocMagic in 2002. As Training & Education Supervisor, Ron is responsible for training DocMagic's customers on our many products and services. Hosting a live weekly webinar as well as creating training videos and pod-casts, Ron keeps customers informed of current updates, new features and the latest product enhancements. Ron earned his teaching credential from the University of San Diego.