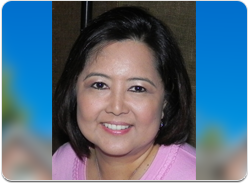 By Melanie Feliciano
ESRA Executive Board Member; and
Chief Legal Officer,
DocMagic, Inc.
I'm proud to be an executive board member of the Electronic Signature and Records Association (ESRA). Today I am sharing with you that eSignRecords2014, formerly the E-Signatures Conference, is taking place November 12-13 in New York City.
ESRA's annual conference serves as a platform for a wide variety of consumers, government entities and technology providers as well as organizations across several industries to share common goals, objective ideas, strategies and effective practices.
We will introduce a newly enriched and expanded program making this year a "must attend" event for both new and former attendees. I encourage you to join me and our fellow colleagues in the heart of Manhattan's Financial District to gain insight into emerging technologies, consumer engagement, contemporary industry practices, legal and regulatory matters, and evolving government trends.
The conference kicks off on Wednesday afternoon and concludes following a full day on Thursday. Additionally, an optional, pre-conference workshop will be held on Wednesday morning, offering an in-depth overview of e-signed records. Take a look at our information-rich agenda, which will include sessions offering CLE credits.
I look forward to seeing you in New York City, as we collectively help shape the future of eSignRecords . Last year's event sold out quickly, so please consider registering soon to ensure your participation.