Lori Johnson, DocMagic's Director of Client Services, has been named as a 2020 HousingWire Insider thanks to her recent eClosing implementation successes.
The honor is bestowed upon 50 people from across the housing industry, including mortgage lending, Fintech, and real estate. HousingWire's editorial board selected the honorees based on their accomplishments over the last 12 months.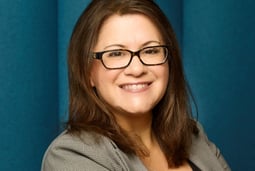 "This award is well-deserved and we're elated HousingWire selected Lori as a winner," said Dominic Iannitti, DocMagic's President and CEO. "She is a roll-your-sleeves up, get-it-done type of technology executive who places the company and customer first every single time with every single thing she does."
Johnson successfully onboarded numerous new lender clients during the pandemic, despite the sudden influx of lenders in need of eClosing platforms and remote online notarization (RON) technology. Over the last year—and during 2020 in particular—Johnson and her team have taken multiple marquee mortgage bankers and mega-lenders live.
RON: The last mile in the eClosing marathon
She managed that while overcoming the added challenge of having to work remotely. Johnson worked feverishly to build a remote model to support distance-based implementations involving multiple teams and parties, and also created a remote training program to quickly train new DocMagic implementation specialists.
According to HousingWire, the 50 honorees are their companies' "go-to" team members, the ones companies turn to with their most important and challenging projects.
"This year's Insiders represent the unsung heroes of their companies; the team that, behind the scenes, kept everything on track during unprecedented times," HousingWire Magazine Editor Kelsey Ramírez said. "This year, the need for the services of these 50 winners shown greater than ever, and they rose to the challenge."
Related Content: