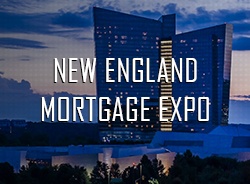 Join the eClosing evolution!
DocMagic recently helped a Massachusetts lender close on a series of fully paperless mortgages! DocMagic's eclosing technology, Total eClose™ tracked each completely paperless loan process in real time, combining an electronic closing with an electronically signed promissory note and deed of trust!
Stop by booth #50 at the New England Mortgage Expo on January 13th to learn how DocMagic continues to move the needle in digitizing the mortgage process by working with our customers and partners at every stage of their eClosing evolution!
Get Started with Total eClose™ NOW!
DocMagic's eClosing solution seamlessly integrates every component of a totally paperless eClosing process, including:
Access to an extensive eDocument library featuring eSignature technology
Generation of a MISMO category one compliant SMARTDoc eNote
eNotarization technology for all 50 states
Direct connectivity with the MERS eRegistry
Long-term storage within a secure, certified eVault
An Investor eDelivery channel
An irrefutable Audit Trail for proof of compliance
Backed by a $5M set of Reps & Warrants, our TRID compliance is guaranteed
Let us show you the benefits of working with a single eClosing provider!