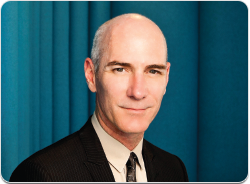 By Dominic Iannitti
President and CEO,
DocMagic, Inc.
When the Mortgage Bankers Association released the most recent MBA Quarterly Mortgage Bankers Performance Report, few industry professionals should have been surprised to learn that loan originators achieved the lowest average profit per loan since the MBA began tracking performance in 2008. Likewise, loan origination expenses were the highest recorded in any quarter since the Performance Report was created midway through 2008.
How far has loan origination profitability fallen? The average per-origination profit among independent mortgage banks and mortgage banking subsidiaries of chartered banks in 4Q 2013 weighed in at an anemic $150, according to the MBA report. That's down from $743 per loan in the third quarter. Meanwhile, loan production expenses increased by $591, to $6,959 per loan from the previous quarter.
Certainly the drop in mortgage originations, approaching 40% for some of the nation's largest lenders, along with the inclement weather much of the nation received earlier this year, contributed to mortgage bankers' current financial performance. Coupled with the precipitous rise in compliance-related expenses the industry has been experiencing, the lending side of the mortgage business is feeling the squeeze. According to the MBA, lenders are earning only 7% of what they had been making just one year ago. Obviously, this is not sustainable.