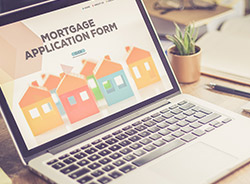 The Whole is Greater than the Sum of its Parts When it Comes to Digital Mortgage Solutions and eNotes
By Tim Anderson,
Director of eServices, DocMagic, Inc.
Having worked in the mortgage industry for over 30 years, I've pretty much seen it all. As a mortgage technologist, I've watched vendors and lenders alike create hype around various technologies and new buzz words over the years, only to see so many of them never gain adoption or provide value. Sometimes, the rollout is flawed or it's an outright failed go-to-market strategy. I recall when the likes of Service Oriented Architecture (SOA), Software-as-a-Service (SaaS), Platform-as-a-Service (PaaS), cloud-based computing, and so many others instantly became attractive terms and acronyms with mortgage technology vendors flocking to incorporate them into their marketing speak—whether they delivered on their promises or not.
Collaborating closely with the GSEs, investors, lenders, servicers, warehouse lenders, and many other industry participants, I've worked to forge ahead and evangelize the far-reaching benefits of a comprehensive "eMortgage" process, a term that has essentially been replaced by "digital mortgage." No matter what you call it, it's always been about replacing and automating paper-based processes with automation.
Now we're living in a world of digital mortgage. We've seen many new and small software companies pop up, driving hard to attract lenders with slick marketing speak and often low price points for what is sometimes immature, unproven technology.