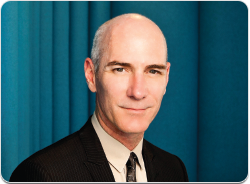 In this month's issue of National Mortgage Professional Magazine, we had a chance to speak with Don Iannitti, president and chief executive officer of DocMagic Inc. Don is an original. His company, Document Systems Inc., is a reflection of his unique abilities, drives and outlook on life. Whether it's his state-of-the-art, architectural award-winning headquarters, or his unique magic-themed marketing campaigns, Don, the company he created and the products he has developed over the span of 25 years, stand out in a crowd of mortgage technology providers. The following is a reflection on the history, accomplishments and future goals of this pioneering mortgage industry icon.

Tell me how Document Systems Inc. came to be.
I was actually in college at the time I started the company. That was back in 1987. I was a finance and computer methods in business major. I was working for a company that processed documentation at the time. They were mainframe-based so it was very difficult to make any changes. I had been reading a book, In Search of Excellence, I think it was. It talked about neat emerging technologies and what effects those might have in the future. I recall there being one particular emerging potential business, which was the repackaging of data—the repackaging of information. I remember thinking to myself, "What a neat concept that would be.