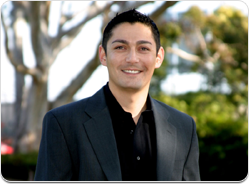 Efficient technology can avert delays as disclosure rules change
Following the housing crisis, disclosure issues have been brought to the forefront and tackled by regulatory changes. As a result, mortgage professionals have been adjusting their procedures to ensure that their businesses comply with current requirements. With more disclosure changes in the pipeline, now is the time for mortgage originators and lenders to review if their technology is adequate to deal with potential changes.
This past November, the Consumer Financial Protection Bureau (CFPB) closed the comment period on a proposal that introduces an integrated disclosure rule to replace disclosure forms currently required by the Truth in Lending Act and the Real Estate Settlement Procedures Act (RESPA). It's not clear when the final rule will be published, but there are expectations that it will be this year.
When these changes take effect, mortgage professionals should ensure that they have the proper technology in place to comply with new disclosure requirements. If the new rule goes into effect as it is written today, many changes will take place, and most significant will be the three-business-day closing-disclosure rule. This rule requires lenders to disclose the final closing cost through a new closing- disclosure form at least three business days before borrowers close on the loan.
Many in the industry are wary of the potential closing delays associated with the implementation of this new rule. Regardless of whether or not these concerns are warranted, mortgage professionals must focus on how to comply in a manner that benefits consumers — without unduly disrupting the normal flow of businesses.