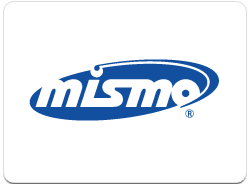 Press Release:
Adherence to MISMO's latest dataset helps prepare DocMagic for the CFPB's Integrated Disclosure deadline
TORRANCE, Calif., Feb. 11, 2015 – DocMagic, Inc., the mortgage industry's leader in compliant loan document preparation and driver of complete eMortgage adoption, announced that its entire solution set now adheres to version 3.3 of the Mortgage Industry Standards Maintenance Organization (MISMO) Reference Model.
The Consumer Financial Protection Bureau's (CFPB) Integrated Disclosure Rule combines the mortgage disclosures required under the Truth in Lending Act (TILA) and the Real Estate Settlement Procedures Act (RESPA). It requires lenders to use the new integrated disclosures beginning on Aug. 1, 2015. Successful compliance with this rule depends on use of the latest version of the data standard.