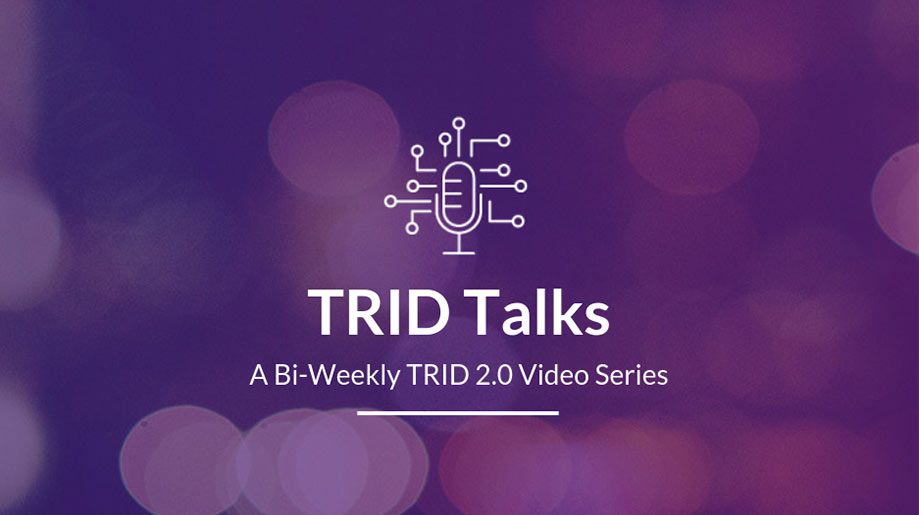 Introduction to TRID 2.0
Throughout the month of September Chief Compliance Officer, Gavin Ales, will introduce some of the major changes coming with TRID 2.0 and provide clarification for each topic along with expert commentary on the new regulations, what has changed and what it means to be compliant.
Training and Education Manager, Ron Carillo, will show you how and where to get started testing TRID 2.0 implementation inside DocMagic.
Below, you'll find the topics for current and upcoming episodes of TRID Talks.
Got questions about TRID 2.0? Contact us at trid@docmagic.com