DocMagic Blog
CFPB Approves 2nd eMortgage Pilot for DocMagic
08/22/2014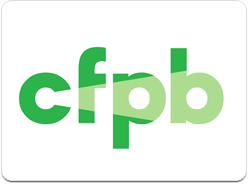 Press Release:
Leading Doc Prep and Compliance Firm Plays Key Role in Historic eClosing Pilot Program
TORRANCE, Calif.-August 21, 2014-DocMagic, Inc., the leading provider of fully-compliant loan document preparation, compliance, patented eSign and eDelivery solutions for the mortgage industry, announced today that the Consumer Financial Protection Bureau has granted DocMagic approval on another eClosing pilot. In this second pilot, The CFPB approved DocMagic's joint proposal with Mountain America Credit Union to participate in its eClosing pilot program. DocMagic will play a key role in the pilot for compliance and loan documentation. DocMagic was also approved in a joint proposal with Franklin First Financial and Pavaso.
"We're excited about being selected to participate in this pilot program as it will demonstrate proven solutions to problems faced by both borrowers and industry participants," said Dominic Iannitti, President and CEO of DocMagic. "Lenders must find more efficient ways to ensure compliance without increasing their loan origination costs or cutting corners. Implementing a secure electronic process with built in compliance audits is the best way to accomplish efficiencies, ensure compliance and keep costs down. Lenders who take advantage of these new technologies will have a competitive advantage over their peers and will see higher borrower pull thru and customer satisfaction levels as well."
Mountain America is among a small group of financial institutions chosen to participate in the study. The institution has been supporting hybrid eClosings for some time now. In fact, the credit union partnered with DocMagic for its eSign compliant loan documents to eClose one of the industry's first electronic FHA loans in March.
The CFPB pilot is designed to further evaluate eClosing solutions and to determine how these solutions can help achieve the proposed vision for an improved closing process.The CFPB lists three primary goals for the eClosing pilot program: to make it easier for borrowers to understand the closing process, to provide borrowers adequate time to review closing documents, and to enable borrowers and lenders to identify and correct errors in documents prior to closing.
"Going electronic is more efficient for all parties involved in the origination process," said Tim Anderson, DocMagic's Director of eServices. "Origination costs are reduced, compliance is improved, consumers are better protected, and loans will simply close faster than in a paper environment. The ability for all parties to collaborate, view and execute online will significantly reduce issues at closing and ensure a much more enjoyable, compliant and transparent closing experience. DocMagic is happy to be one of those chosen to lead the charge."
For its part in the pilot program, DocMagic will provide fully compliant eDocuments in coordination with Mountain America's platform for electronic document management, Quick Close. All documents will then reside within Quick Close, where they can be shared and eSigned by all participants (lender, seller settlement and real estate professionals) online in real time. DocMagic will also provide MERS eRegistry and eVaulting services. This platform is certified by MERS® eRegistry, having successfully passed all certification tests. DocMagic's MISMO category one SMARTDoc® eNotes have been vetted by FannieMae.
About DocMagic
DocMagic, Inc. is a leading provider of fully-compliant loan document preparation, compliance, eSign and eDelivery solutions for the mortgage industry. Founded in 1988 and headquartered in Torrance, Calif., DocMagic, Inc. develops software, mobile apps, processes and web-based systems for the production and delivery of compliant loan document packages. DocMagic guarantees and warrants that all agency forms are up to date and in compliance with GSE requirements. The company's compliance experts and in-house legal staff constantly monitor legal and regulatory changes at both the federal and state levels to ensure accuracy. For more information on DocMagic, visit www.docmagic.com.
One vendor. One platform. A complete solution.
Schedule a consultation or quick demo. Let us show you how we can help digitally transform your mortgage process.
Topics from this blog: eClosing Compliance CFPB eMortgage
Back