DocMagic Blog
DocMagic's David Garrett named to MISMO standards committee
01/07/2021
DocMagic's Integration Services Manager, David Garrett, is set to begin a two-year term this month for the Mortgage Industry Standards Maintenance Organization (MISMO) Residential Standards Governance Committee.
Committee members weigh in on the voluntary standards that MISMO develops for the mortgage industry.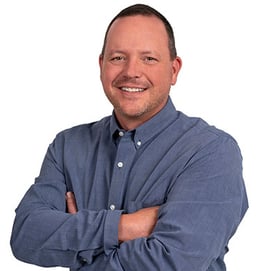 Garrett, who was elected in November, says his experience with DocMagic should help him make a strong contribution to the committee's work.
"The technology we work with here at DocMagic is very cutting edge because we have a wide variety of partners and clients," he said. "We also have so many different products, processes, and services that touch MISMO in some way, whether its doc gen, eNotes, eVaults, or the whole digital lending process from end to end. Very few organizations have all of those products under one umbrella. I hope that what I see here can help influence industry standards in a way that helps everybody."
Garrett, who has been with DocMagic for over six years, helps clients integrate their current lending systems with DocMagic products such as Total eClose and document generation.
Before joining the committee, he was involved in MISMO's Origination and eMortgage workgroups and was previously the co-chair of the Verifiable Profile SMARTDoc Development Workgroup.
Garrett said the committee's biggest issue will be trying to convince large swaths of the industry to adhere to a single standard.
"You have many facets of this industry using the MISMO standard in some form that it's hard to get so many groups and organizations to adopt a single standard and stick to it," he said. "A lot of the problem isn't coming up with a standard but how to make it broad enough where we can get greater adoption. Everyone wants to have their own little flavor of it and that only works up to a point."
The committee comprises 18 people, half of whom were elected at the same time as Garrett. It includes representatives from various mortgage industry sectors, including government-sponsored enterprises (GSEs), lenders, service providers, and more. Garrett won the seat for a technology vendor representative.
"We get to hear all kinds of different ways that people are solving problems," Garrett said. "That's what's really nice about the meetings—you talk to your peers and your competitors and your clients and you get a broader view of the current problems the industry is facing."
Related Content:
One vendor. One platform. A complete solution.
Schedule a consultation or quick demo. Let us show you how we can help digitally transform your mortgage process.
Topics from this blog: Employees Awards and Honors MISMO
Back