DocMagic Blog
Brian D. Pannell honored with HousingWire's 2020 Tech Trendsetters Award
12/04/2020
Brian D. Pannell, DocMagic's Chief eServices Executive, was named one of HousingWire's 2020 Tech Trendsetters.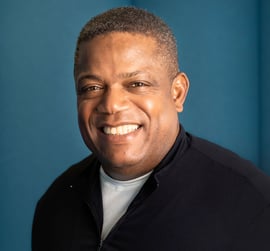 "This year has been one of the most challenging in my career, given the influx of requests to implement many of our solutions throughout the pandemic and refi boom that is setting volume records," Pannell said. "But seeing all the hard work pay off for DocMagic's clients and partners has been very gratifying, and receiving the Tech Trendsetters award at the end of this long year makes it all worthwhile."
The award, now in its second year, was given to 50 of the housing industry's most innovative technology leaders, across sectors such as residential mortgage lending, servicing, investing, construction, and real estate.
"Our Tech Trendsetters award recognizes a group of leaders who were critical to the outstanding performance of housing and real estate during this pandemic, finding innovative solutions when everything changed on a dime," said HousingWire Editor in Chief Sarah Wheeler. "We're very proud to celebrate their achievements and honor the impact they've had at such a crucial time."
Throughout 2020, Pannell has racked up several key accomplishments, including:
Helping clients implement multiple DocMagic solutions, including Total eClose, a 100% paperless eClosing platform that leverages our dynamic document generation capabilities, and DocMagic's eVault and eNote process—not just for lenders but also for other members of the supply chain.
Working on Secured Party and Master Servicer/Subservicer for the support of MERS, the Federal Home Loan Banks, Ginnie Mae, and the gap in servicing support for servicers that don't have their own eVaults.
Helping launch AutoPrep, a new technology that can convert documents from any lender into compliant e-enabled documents that can be used with Total eClose.
Serving as an invaluable resource to the mortgage industry as a subject matter expert on end-to-end eMortgage automation, eSigning, eNotarization, eNotes, eVaults, eClosing, eWarehouse lending, and more.
Pannell has helped countless lending entities go "e" this year, enabling them to serve their customers during the pandemic. As an industry thought leader, he plays a key role in where digital mortgages are headed.
"In its second year, the 2020 Tech Trendsetters once again surpassed all expectations as the housing industry rose up to meet unprecedented challenges," HousingWire Magazine Editor Kelsey Ramírez said. "This year's Tech Trendsetters represent shapers whose innovative solutions continue to inspire the industry."
Related Content:
One vendor. One platform. A complete solution.
Schedule a consultation or quick demo. Let us show you how we can help digitally transform your mortgage process.
Topics from this blog: Employees Awards and Honors HousingWire
Back