DocMagic Blog
Survey: Almost 40% of millennials would buy home online
03/24/2021
Millennials are much more likely than other generations to say they would be comfortable buying a home online — and their younger Gen Z counterparts aren't far behind, according to a new Zillow survey.
When asked how comfortable they would be buying a home online, 39% of millennials (ages 27-41) and 36% of Gen Z, aka "Zoomers" (ages 18-26), answered affirmatively, compared with just 19% of Gen X (ages 42-56) and 7% of Baby Boomers and the Silent Generation (ages 57 and older). Across all groups, 23% of respondents responded positively, the survey found.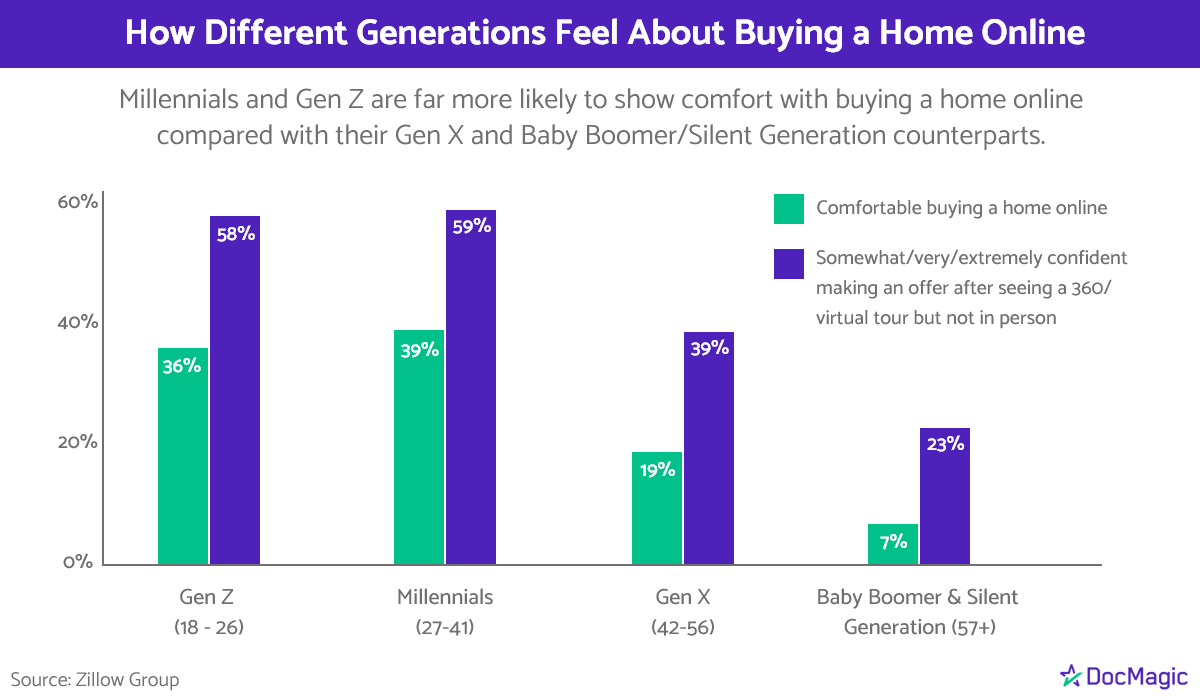 "It's clear that strong demand from the next generation of buyers will keep real estate technology in place long after the pandemic is over," Zillow Senior Vice President of Product Matt Daimler said in a statement. "Digital tools rapidly adopted during the pandemic not only make home shopping safer, they make it faster and easier. … Many transactions can now close remotely, too, saving time and hassle."
Numbers were even higher when respondents were asked how confident they'd be making an offer on a home after touring it virtually, without having stepped foot in it. A majority of Gen Z (58%) and millennials (59%) said they were "somewhat/very/extremely confident," while 39% of Gen X and 23% of the Baby Boomer/Silent Generation respondents said the same.
Millennials, the largest generational group in the country, have made up the largest share of homebuyers since 2014. They continue that streak at 37%, according to the National Association of Realtors' 2021 Home Buyer and Seller Generational Trends report, which also found that 82% of younger millennials and 48% of older millennials were first-time homebuyers — more than any other age group.
With a huge number of millennials hitting their mid-to-late 30s (the typical age of a first-time homebuyer is 34), Zillow estimates there will be 6.4 million more households formed by 2025, driving housing demand for years to come.
The data clearly shows millennials both dominating the homebuying market and eager to use online tools for the home search and buying process, including virtual tours and interactive floor plans that allow them to shop from their couch.
These current and future customers will no doubt also expect a digital mortgage experience, including the ability to track their loans on mobile apps and a 100% remote closing process. Lenders should prepare for this incoming wave now.
Related Content:
One vendor. One platform. A complete solution.
Schedule a consultation or quick demo. Let us show you how we can help digitally transform your mortgage process.
Topics from this blog: Reports and Surveys
Back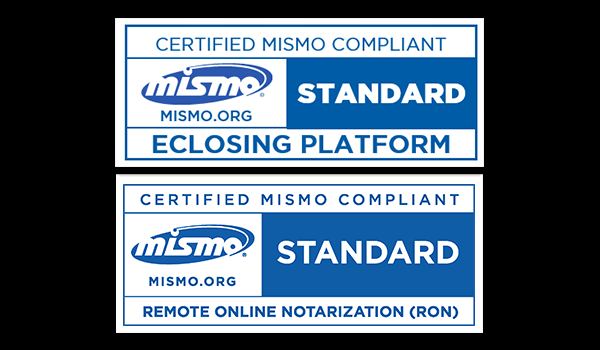 MISMO Certifies DocMagic's Total eClose™ Platform and...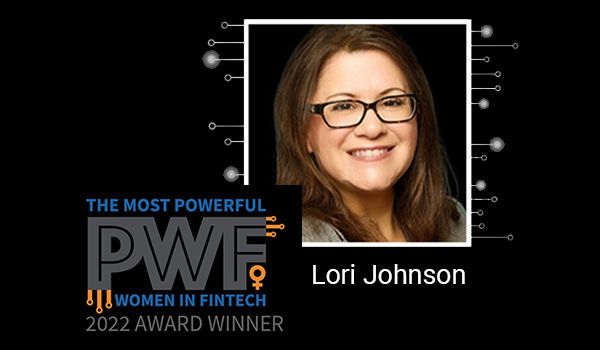 PROGRESS in Lending Names DocMagic's Director of Client...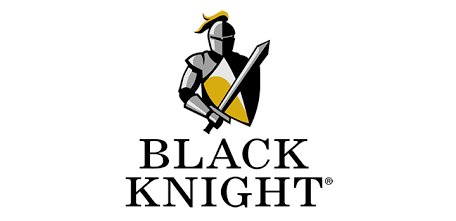 Black Knight Empower LOS Now Integrated with DocMagic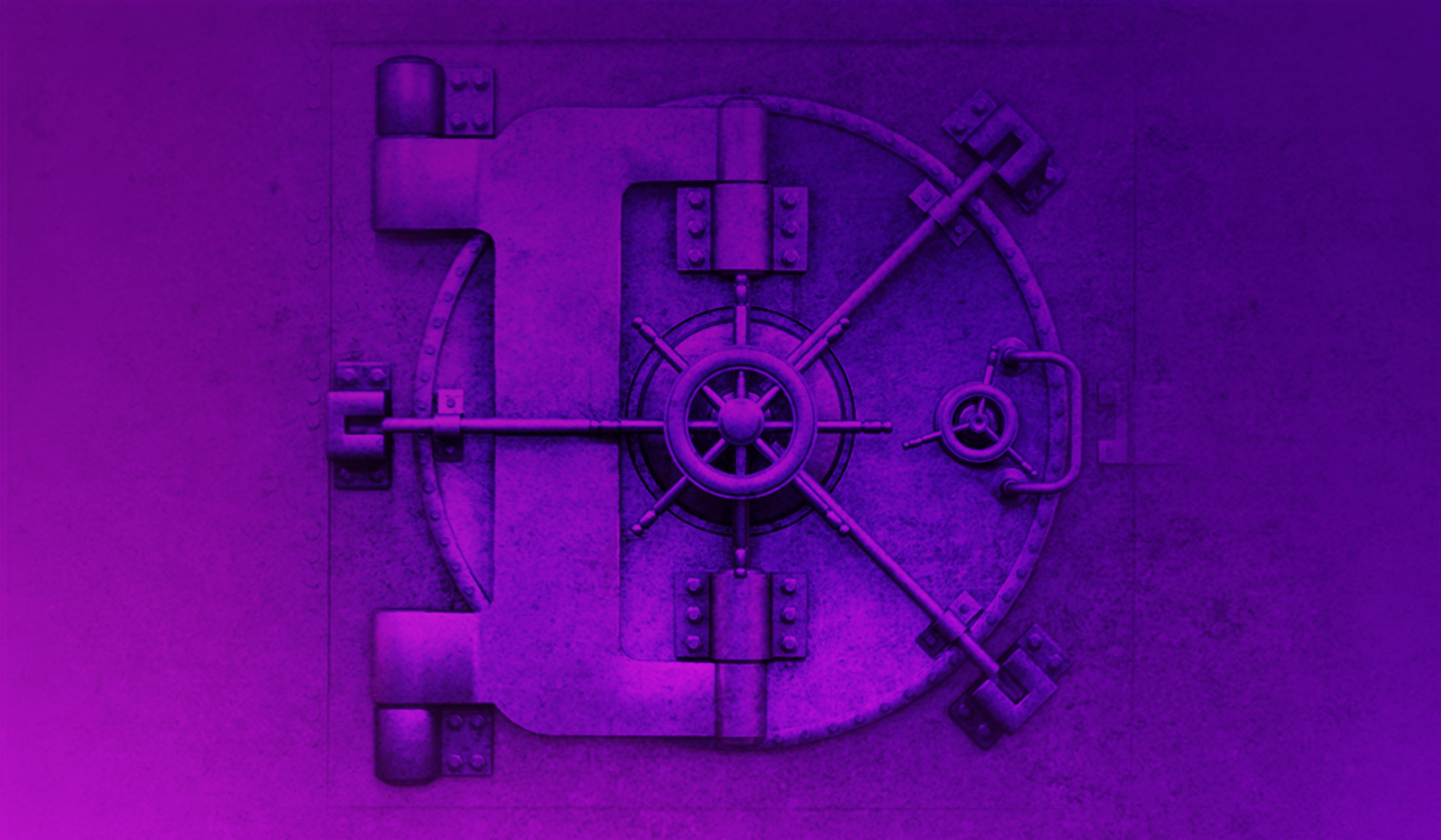 Centier Bank Leverages DocMagic's eVault Technology to...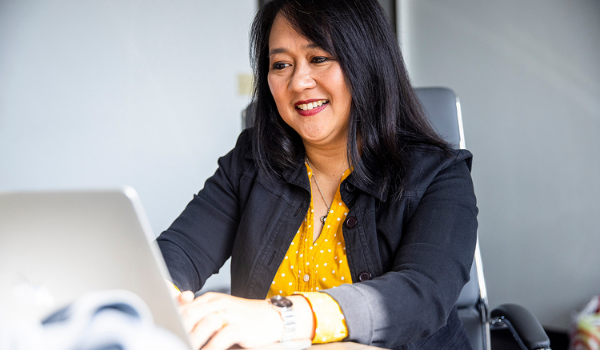 Industry Investors and Warehouse Lenders Supporting...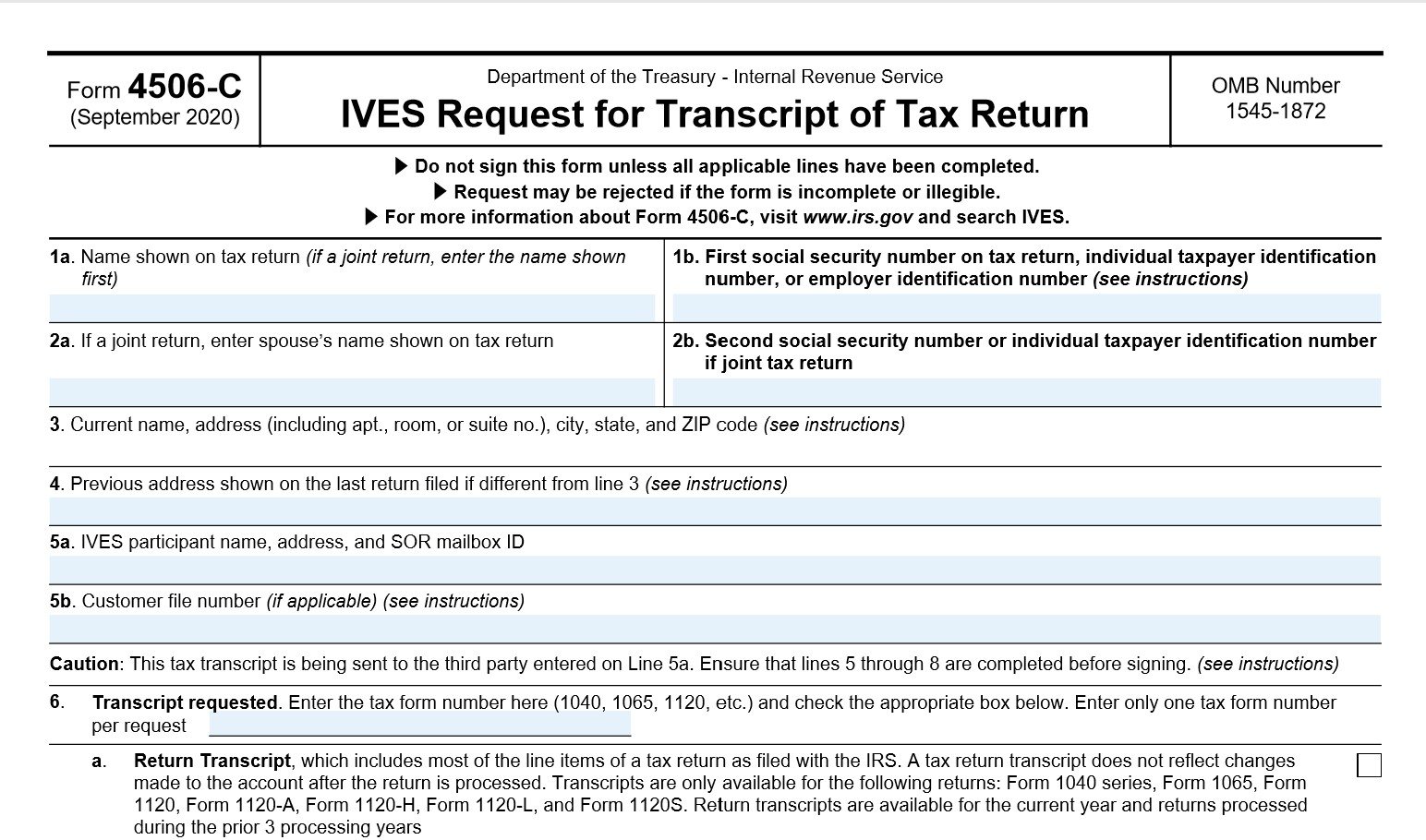 IRS releases new form 4506-C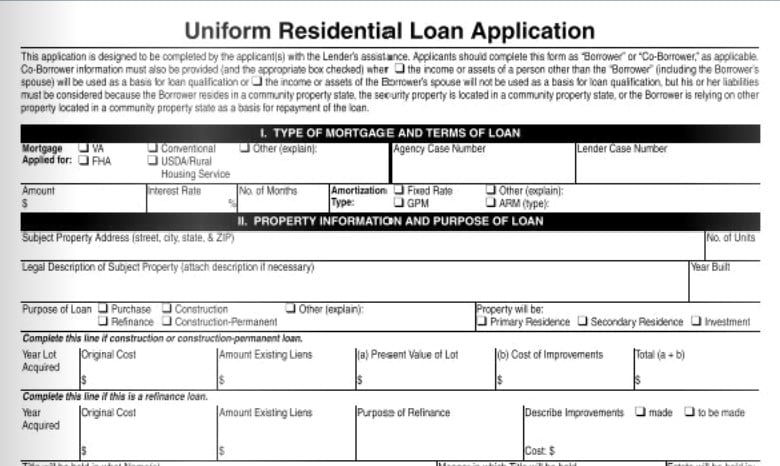 The redesigned URLA will be required in a few months; are...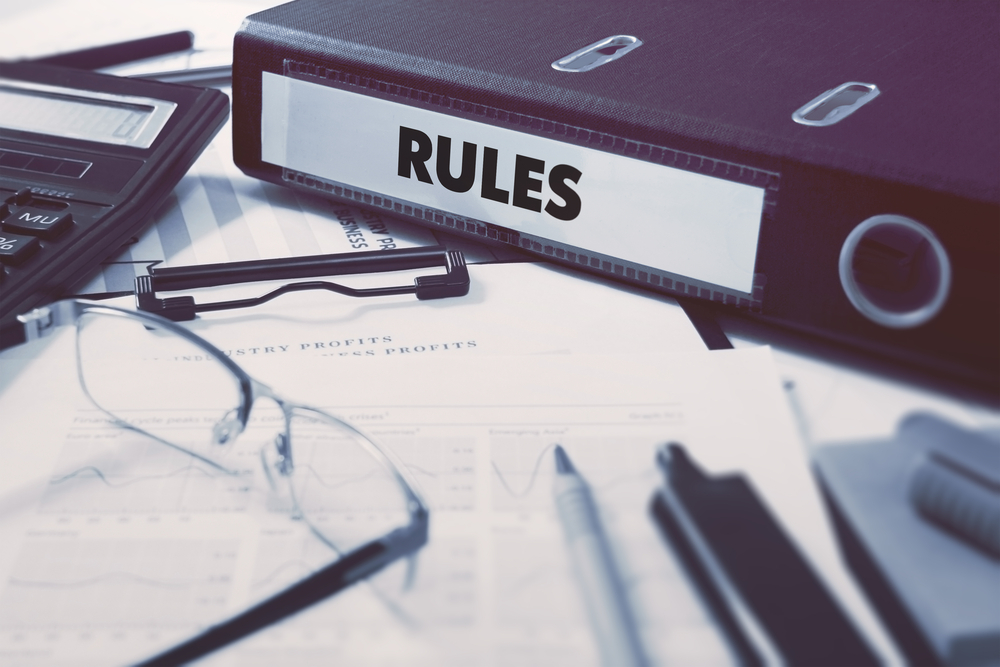 CFPB report finds several mortgage-related violations in...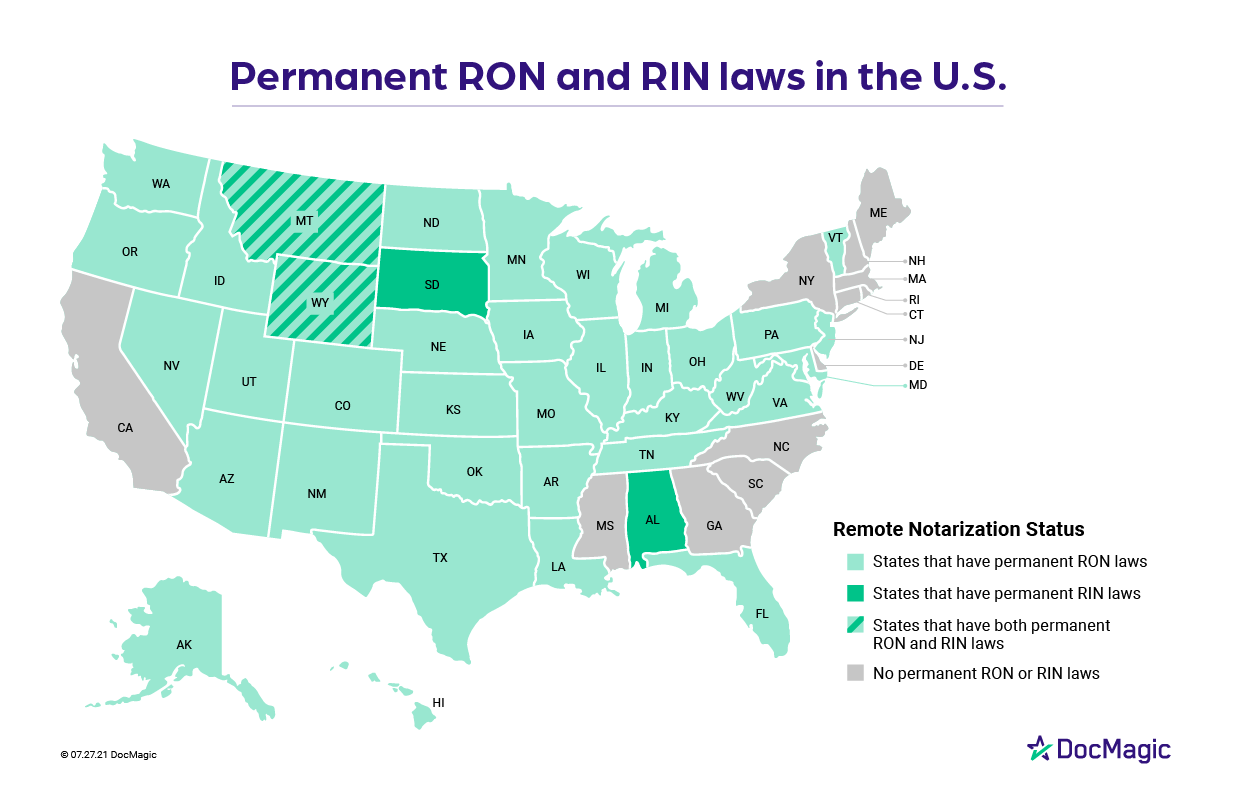 38 states allow remote notarization as RON, RIN and IPEN...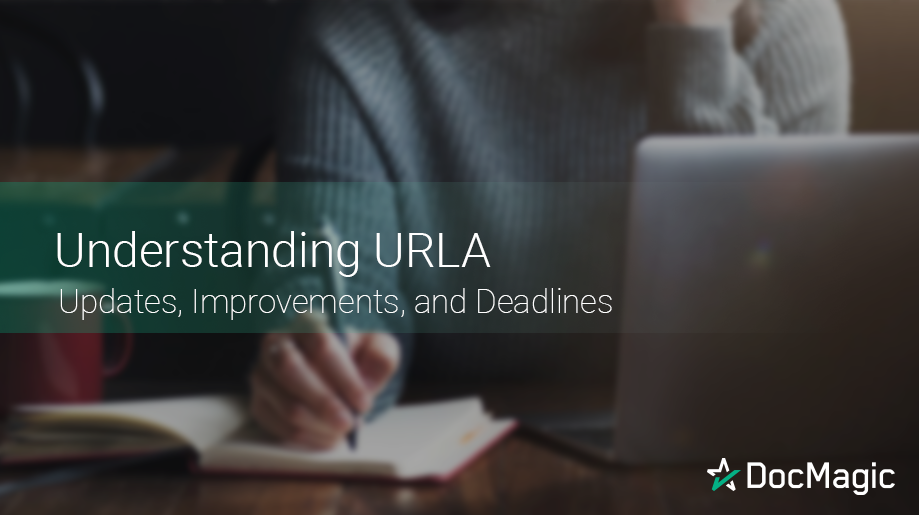 URLA: Updates, Improvements, and Deadlines
Download the Community State Bank case study
Learn how a century-old bank is using eClosing technology to re-invent itself for the digital age.