DocMagic Blog
Michigan Supreme Court ruling puts state's RIN closings at risk
11/05/2020
(Update: On Nov. 5, Michigan enacted HB6297, which confirms the validity of remote notarizations performed between April 30, 2020 and Jan. 1, 2021, and HB6296, which requires registers of deeds and financial institutions to accept electronic documents notarized during that same period. The state later extended the deadline for both laws to July 1, 2021.)
When the pandemic hit in March, Michigan already had a law on the books that allowed remote online notarization (RON) closings. But the state took it a step further when Gov. Gretchen Whitmer (D) declared a state of emergency and issued a series of executive orders, including one allowing the use of remote ink-signed notarization (RIN), a lower-tech alternative to RON.
Now a recent
Michigan Supreme Court ruling
has put a question mark on the RIN mortgage closings that were conducted after April 30, when the governor extended her emergency executive orders without legislative backing.
"We conclude that the Governor lacked the authority to declare a 'state of emergency' or a 'state of disaster' … after April 30, 2020, on the basis of the COVID-19 pandemic," Justice Stephen J. Markman wrote.
The Oct. 2 ruling, plus a related ruling on Oct. 12, nullifies hundreds of Whitmer's emergency orders, including the one that authorized RIN, which allows notaries and borrowers to use audiovisual technology to remotely notarize and ink-sign paper documents.
"Hundreds, if not thousands, of mortgages have been recorded in Michigan since the start of the pandemic, many employing notarization processes approved by the nullified Executive Orders, and have been thereafter accepted for filing by county recorders," noted an analysis by law firm Manatt, Phelps & Phillips, LLP. "Many [mortgages] may have been recorded using RIN or other procedures that were approved by order but not part of the statute itself."
While the analysis found that RIN was likely legal up until Oct. 12, "borrowers and their lawyers will doubtless argue that mortgages submitted for recording in reliance on the emergency orders are somehow void, and lenders will doubtless be considering various potential fixes to avoid this otherwise likely line of collateral attack."
To clear up any confusion, the authors urged the Michigan legislature "to move quickly to ensure the validity of mortgages recorded under the expanded procedures."
While RIN closings have become more popular in recent months due to COVID-inspired social distancing guidelines, the mortgage industry's response has been mixed. Fannie Mae's RIN guidance encouraged lenders to consider RIN only if RON wasn't available, due to the RIN emergency orders being temporary.
"I see RIN as essentially using new technology to hold onto an old way of conducting notarizations. That seems oxymoronic," said Gavin Ales, DocMagic's Chief Compliance Officer. "It's adding in extra steps when you don't need to because you can conduct actual remote online notarizations using available software."
Nonetheless, some states are still supporting RIN use during the pandemic. Minnesota, which also has a permanent RON law, recently passed legislation to temporarily allow RIN, while last week the governor of Tennessee—another state with a RON law—extended his executive order allowing RIN through the end of the year.
Permanent RON laws, meanwhile, are now on the books in 28 states. The latest state, Hawaii, passed its law on Sept 15, making it the sixth state to take action this year.
Related Content:
One partner. One platform. A complete solution.
Let us digitally transform your mortgage process for increased efficiency and ROI. See how by scheduling a demo today.
Topics from this blog: Remote Online Notarization eNotary
Back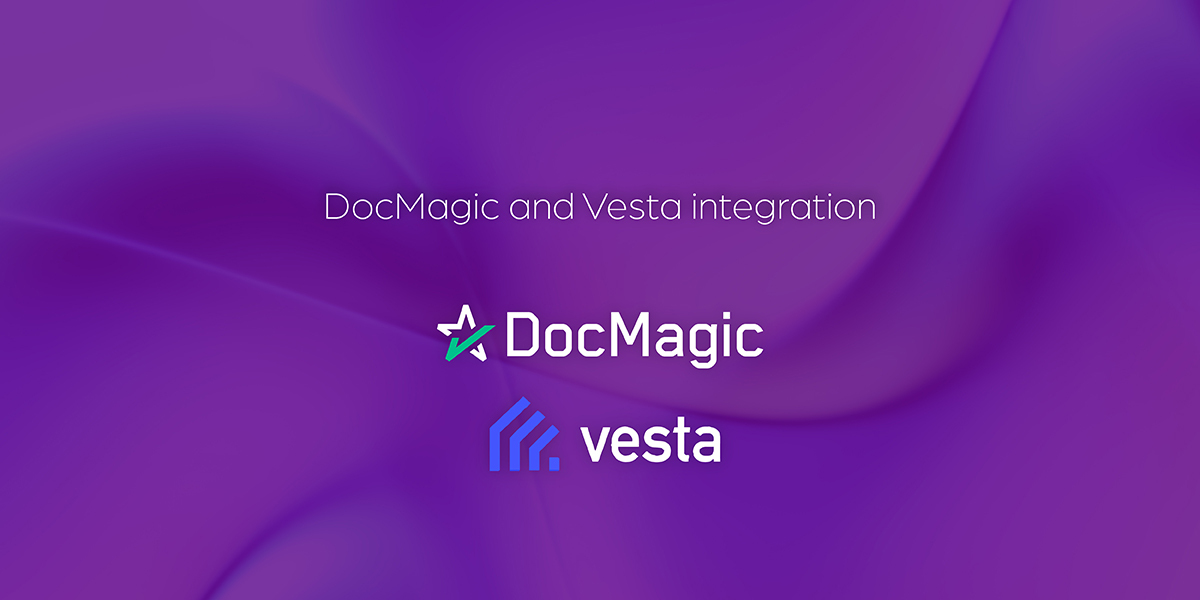 DocMagic and Vesta join forces to enhance digital workflow...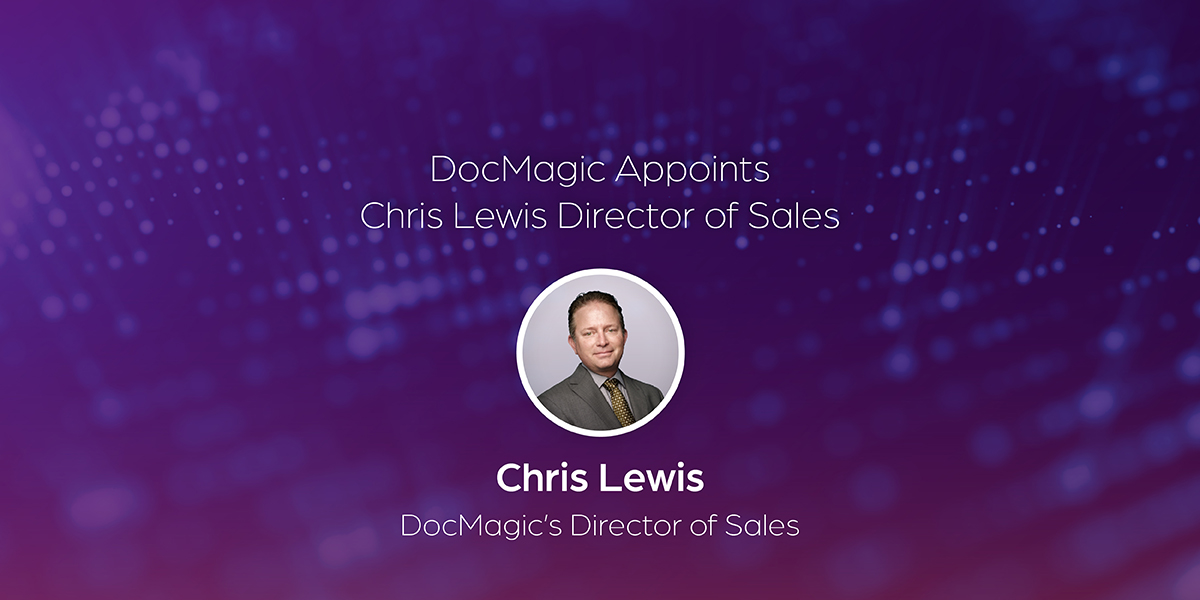 DocMagic Appoints Chris Lewis Director of Sales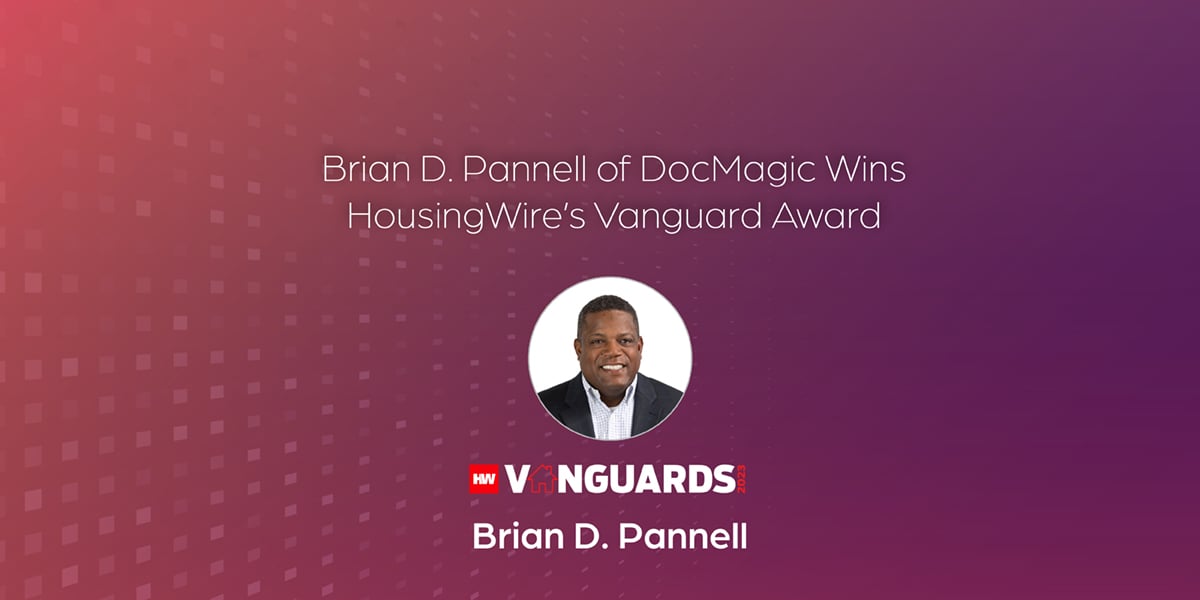 Brian D. Pannell of DocMagic Wins HousingWire's Vanguard...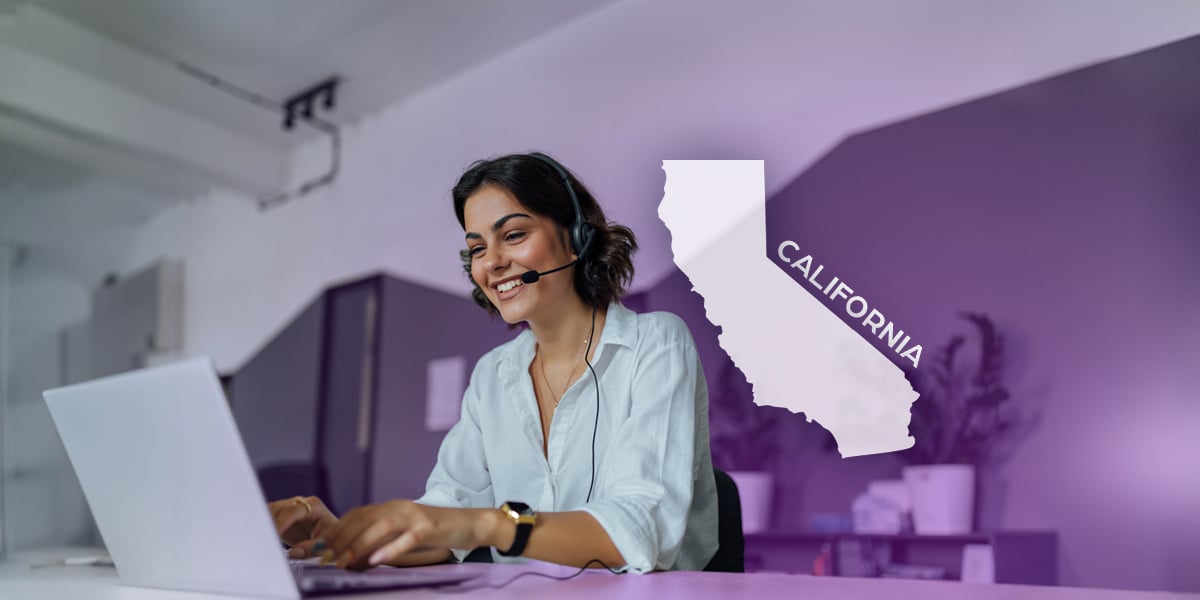 California Passes Remote Online Notarization Bill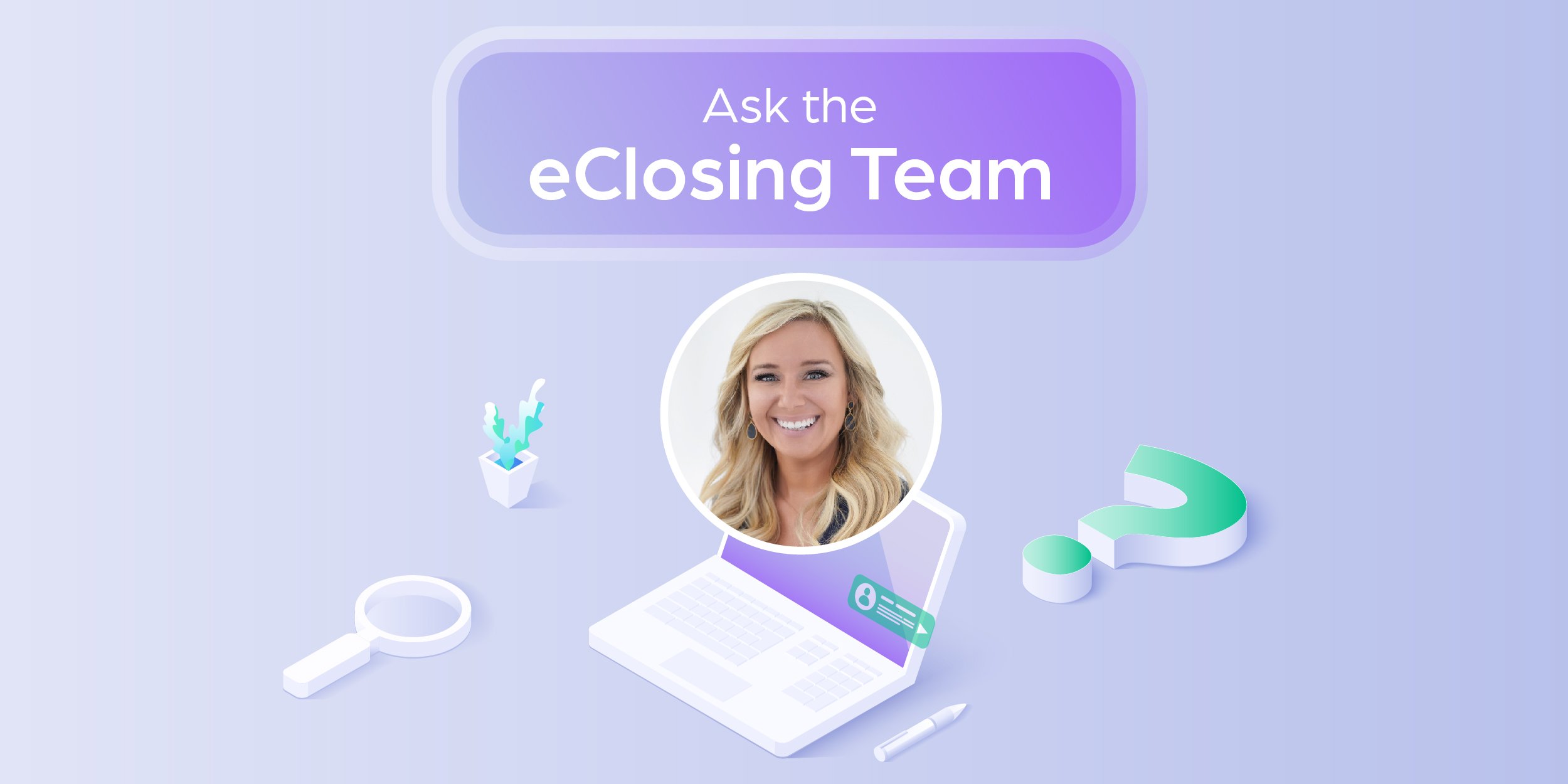 Ask the eClosing Team: Unlocking the potential of hybrid...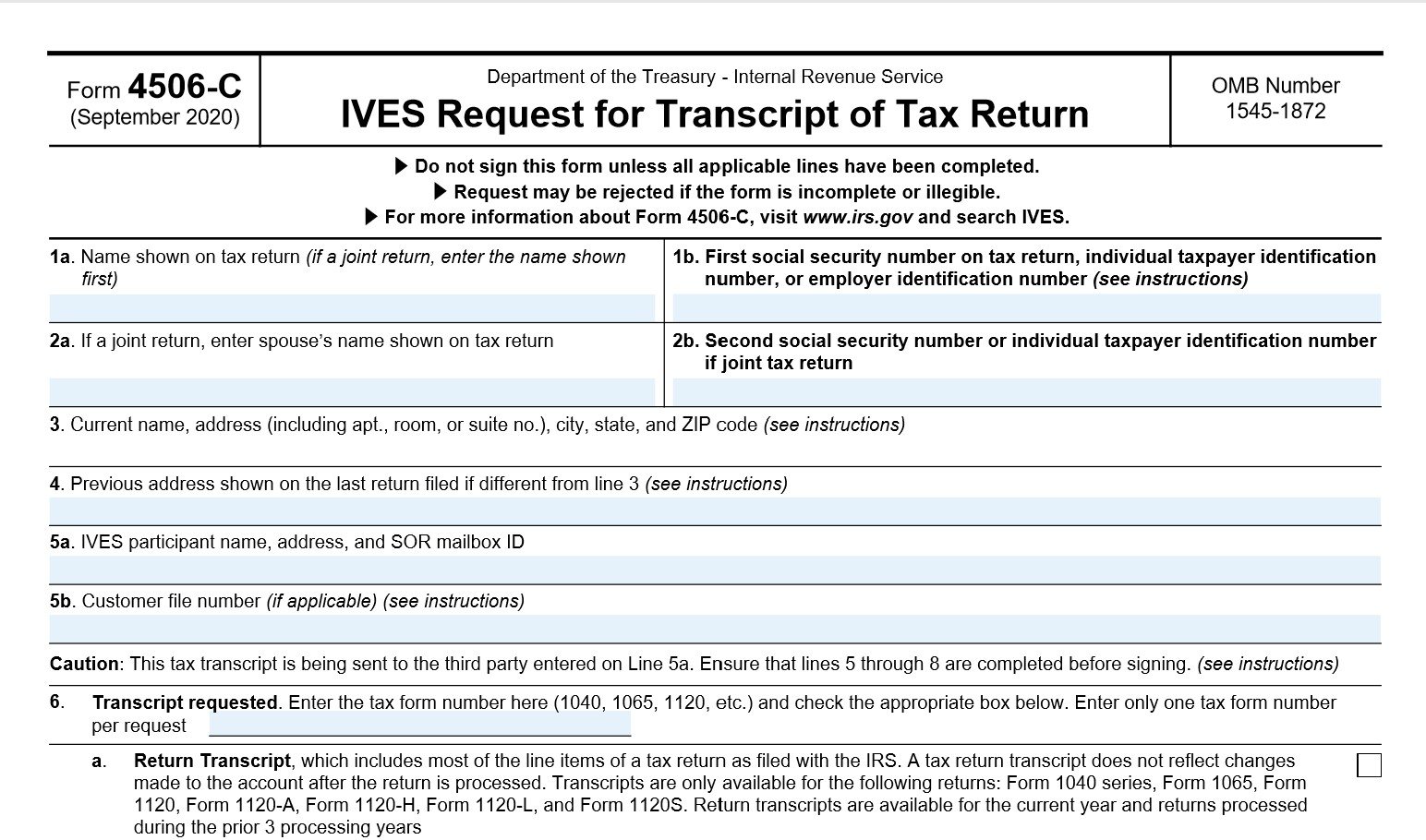 IRS releases new form 4506-C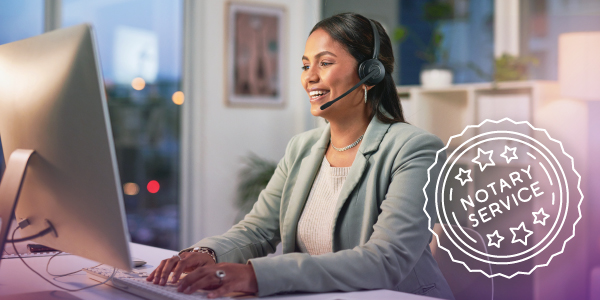 House overwhelmingly passes federal RON bill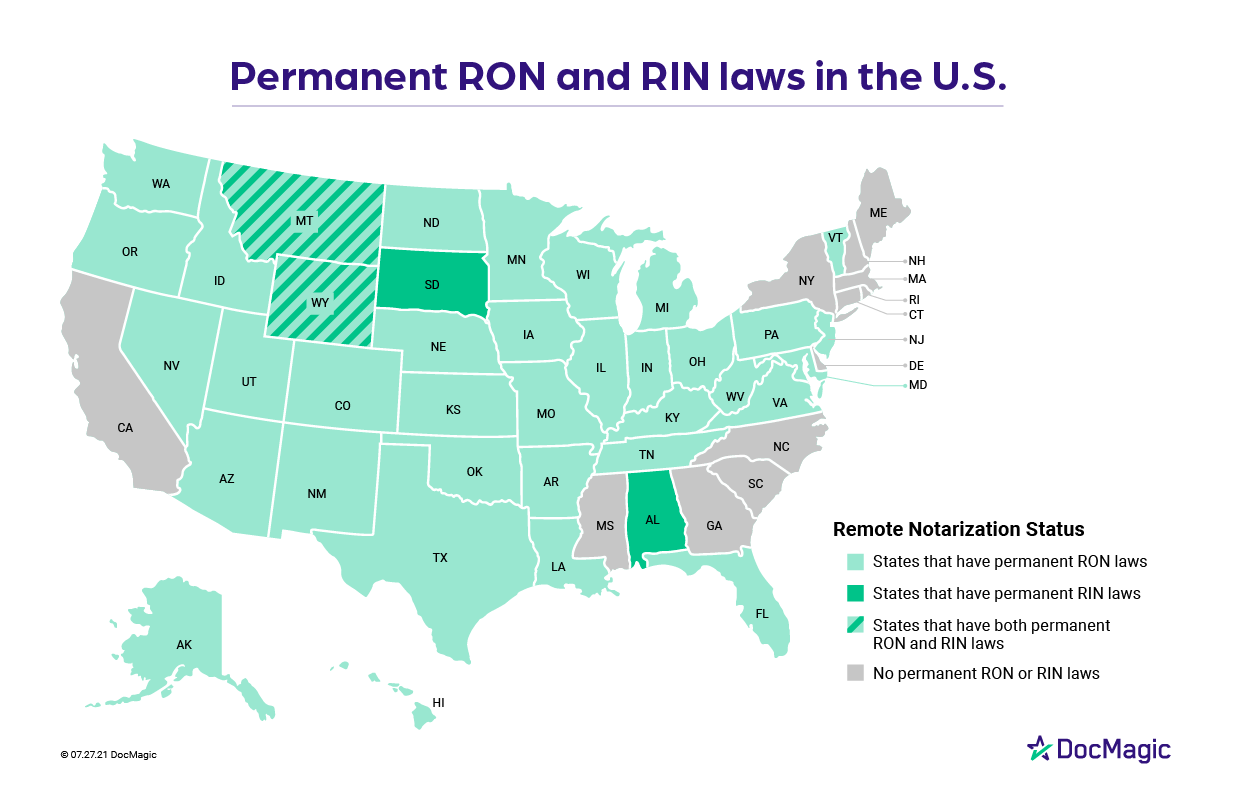 38 states allow remote notarization as RON, RIN and IPEN...
Compliant IRS transcript requests: Adapting to changes in...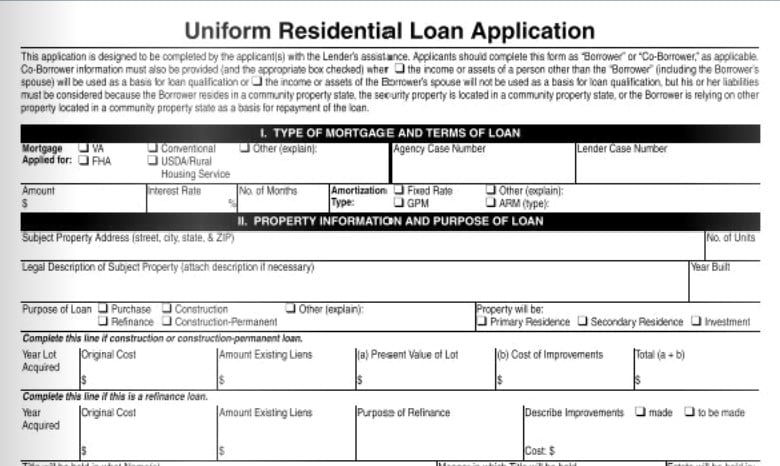 The redesigned URLA will be required in a few months; are...
Download the Truliant Federal Credit Union Case Study
Truliant took several key steps to refine its 100% digital eClosing process — including finding the right technology partner.